Comfort & Convenience in Contact Lenses
At Downtown Eye Care & The Contact Lens Department, we have provided Ottawa with specialized eye care for over 30 years. No matter what care you need, we're here to help.
Whether it is a comprehensive eye exam, specialty contact lenses, or eye disease management, we have the experience to help with your vision needs. Come visit us and we can help support your visual health.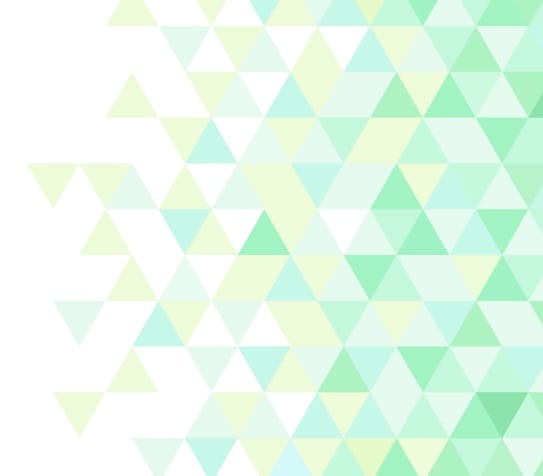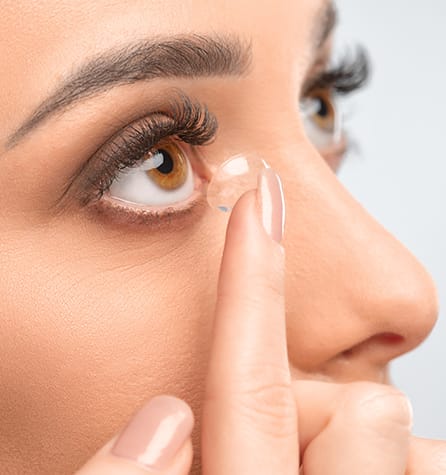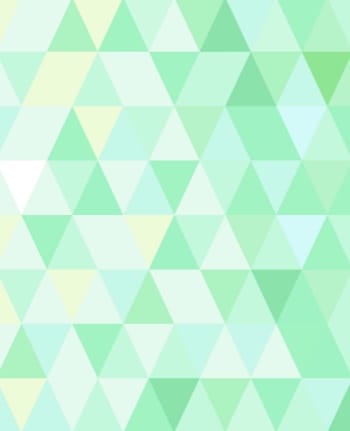 Our Approach to Contact Lens Fitting
Our philosophy is to aim to fit your eye with the least complex and most readily available contact lens.
We have developed a strategy to help guide us through the fitting process and lead you to a product that provides you with the best possible vision. We start with an in-office assessment, measurements, and a review of your lifestyle habits and the vision challenges you face day-to-day.
Before we start the fitting process, we review which contact lens options might work and, whenever possible, try to demonstrate the final product.
We then review the surface of your eye and determine your vision needs, address your concerns, and recommend the contact lens options that would suit you best.
Our experience and knowledge of contact lens products allow us to focus on which products would provide you with the best outcomes. Our approach goes a long way to minimizing any unwanted surprises and sets you up for healthy, comfortable contact lens use.
Types of Contact Lenses
We offer a wide range of contact lens options. Depending on your lenses and vision needs, you may be able to get contacts that can be replaced on a daily, bi-weekly, monthly, semi-annual, or even an annual schedule.
Visit Us for a Contact Lens Fitting in Ottawa
Whether you are new to contact lenses, would like to renew your prescription, or want to order a new supply of lenses, we can help.
Book an appointment with us today, to discuss all of your contact lens needs.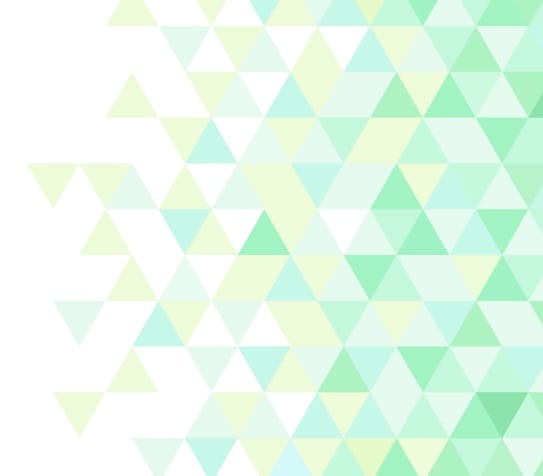 Our Location
We're located in Suite 216 in the 350 Sparks Street Office. We share an underground parking garage with the Hilton Garden Inn at 361 Queen Street. The parking garage can be accessed via Queen Street. Please see the photos below for our main and back entrances.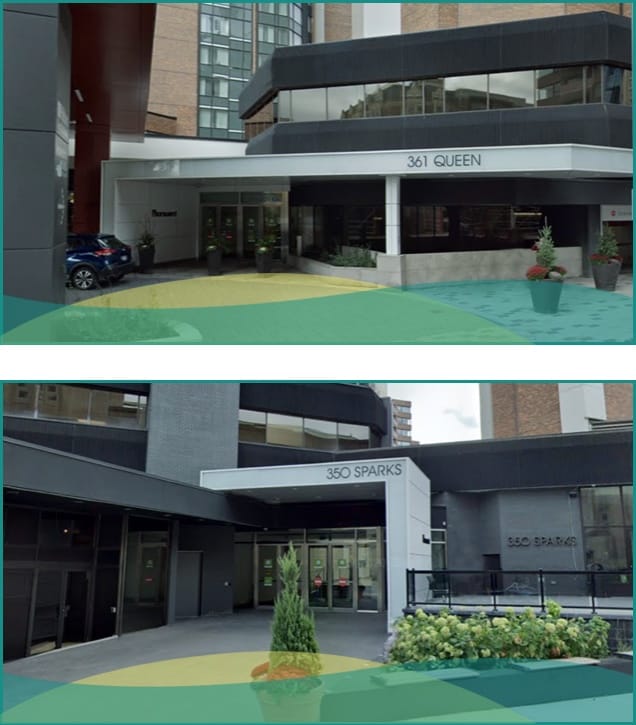 Our Address
350 Sparks Street, Suite 216

Ottawa

,

Ontario

K1R 7S8
Contact Information
Hours of Operation
Monday

:

9:00 AM

–

5:00 PM

Tuesday

:

9:00 AM

–

5:00 PM

Wednesday

:

9:00 AM

–

5:00 PM

Thursday

:

9:00 AM

–

5:00 PM

Friday

:

9:00 AM

–

5:00 PM

Saturday

:

Closed

Sunday

:

Closed