Protect Your Child's Vision
At Downtown Eye Care & The Contact Lens Department, we have provided Ottawa with specialized eye care for over 30 years. No matter what care you need, we're here to help.
Whether it is a comprehensive eye exam, specialty contact lenses, or eye disease management, we have the experience to help with your vision needs. Come visit us and we can help support your visual health.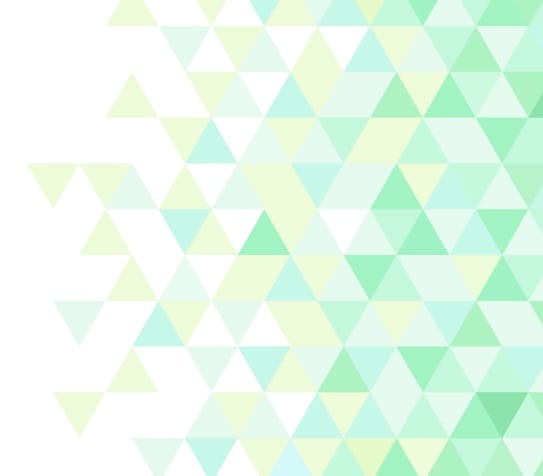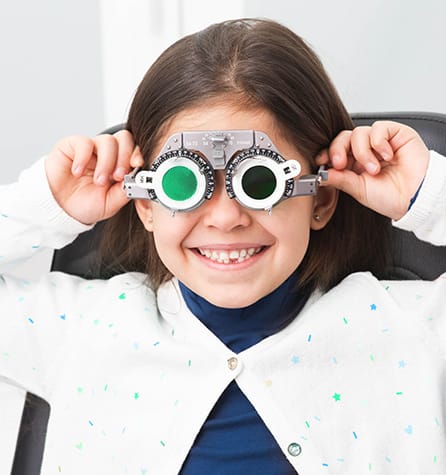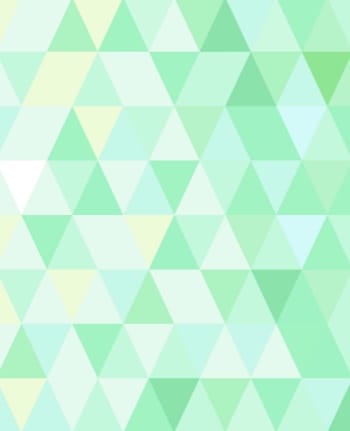 What is Myopia?
Myopia is commonly known as nearsightedness. It occurs when the eyeball is either too long or the cornea has too much curvature. When the eye has an irregular shape, light is unable to focus on the retina properly, allowing for clear close-up vision but making far-off objects appear blurry.
Vision stabilizes around the age of 20, so kids with myopia are susceptible to myopia's continual progression for many years. Conditions like retinal detachment and cataracts increase with high myopia, so early detection and control can protect your child's ocular health.
Methods to Manage Myopia
Eye Drops
Medicated eye drops containing atropine have been shown to slow the progression of myopia in children by almost half. Giving children the drops at bedtime can significantly slow myopia's progression, though they will still need to wear glasses or contacts for vision correction during the day.
Contact Lenses for Kids
In some cases, we recommend MiSight® lenses. These daily soft contact lenses are well-tolerated by children and easy to use. They work by slowing the elongation of the eye and are suitable for children 8 years and up.
They use peripheral defocus technology to reduce myopia progression by up to 59% when worn regularly.
If your child can't wear contact lenses, please ask us about the options for myopia control glasses.
Outdoor Activity
The Canadian Association of Optometrists notes that outdoor activity can help to delay the onset of myopia. One study showed that 76 minutes spent playing outside can decrease the risk of myopia significantly.
While it will not decrease already existing myopia, outdoor activity certainly has other whole-body benefits too.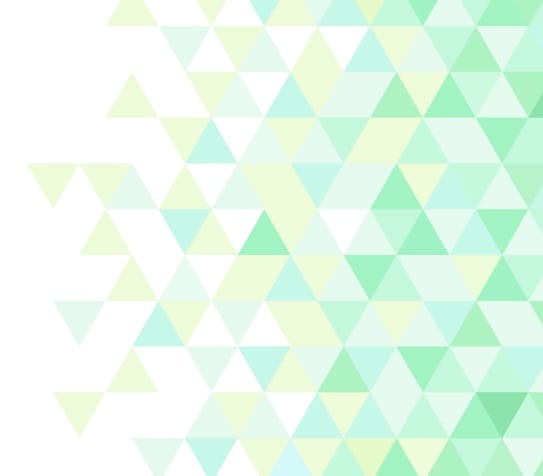 Seeing Well Into the Future
If high myopia has been identified in your child, the Canadian Association of Optometrists recommends more frequent eye exams—once every 6 months. Please book an appointment with Downtown Eye Care & The Contact Lens Department today to set your child up for a lifetime of clear, healthy vision.
Our Location
We're located in Suite 216 in the 350 Sparks Street Office. We share an underground parking garage with the Hilton Garden Inn at 361 Queen Street. The parking garage can be accessed via Queen Street. Please see the photos below for our main and back entrances.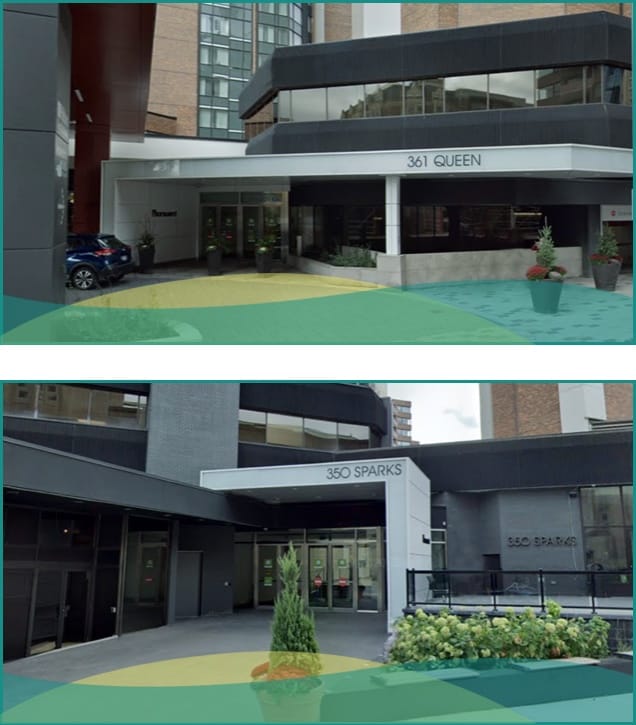 Our Address
350 Sparks Street, Suite 216

Ottawa

,

Ontario

K1R 7S8
Contact Information
Hours of Operation
Monday

:

9:00 AM

–

5:00 PM

Tuesday

:

9:00 AM

–

5:00 PM

Wednesday

:

9:00 AM

–

5:00 PM

Thursday

:

9:00 AM

–

5:00 PM

Friday

:

9:00 AM

–

5:00 PM

Saturday

:

Closed

Sunday

:

Closed