What Are the Best Contact Lenses for Sports?
Best Contact Lenses for Better Sight in Sports
Imagine you're lining up your shot seconds before the buzzer when suddenly—your contact lens slips, interfering with your aim. Or maybe your contacts are causing dry eye, leading to frequent blinding, rubbing, and eye irritation. As a result, you might miss a crucial second before a pass or find you're distracted during the big game.
Having the right equipment can provide a competitive edge, and the same goes for your contact lenses. Vision informs perception, making a difference during gameplay and daily activities.
Downtown Eye Care can help you find the best contact lenses for your vision needs, including sports. Book an appointment for contact lens exams and fittings for better visual performance.
Things to Consider
When you're searching for the best shoes, racket, swim goggles, or any sports equipment, it's a combination of quality and personal choice. Although there are common techniques and tricks, players might tape their sticks or lace their shoes differently. Whether for comfort, better grip, or a lucky ritual, we all have preferences for how we like things to feel.
The best contact lenses are also a combination of quality and personal preference. Your optometrist can provide guidance for contact lens types, quality, and fit, but we'll also consider your input. Finding contacts that satisfy visual comfort and performance is a team effort, and we're all in. Our contact lens exams and fittings are the first steps.
After measuring your unique eye shape and prescription needs, we can discuss contact lens types and brands options, starting with soft versus hard contact lenses.
Soft Contacts vs. Hard Contacts
Every contact lens type has advantages and disadvantages, depending on the wearer's needs. Athletes need to determine which traits boost their game and are best for their eye health. Typically, soft contact lenses are recommended for sports because they stay in place better. However, there are other factors to consider.
Soft Contact Lenses
Soft contact lenses are considered easier to adapt to or the most comfortable option for first-time wearers. Soft contact lenses are disposable but can be worn for extended periods depending on the type. Common soft contact types include:
Daily-wear: Replaced according to individualized schedule. Removed and cleaned nightly. Then, the lenses are discarded between 2–4 weeks.
Extended-wear: Although marketed for overnight wear, it's not recommended to sleep with contacts. Extended-wear contacts should be removed and cleaned at least once weekly. Lenses are discarded between 1 week to 30 days, depending on the manufacturer's recommendation and personal comfort.
Disposable-wear: There are multiple disposable types, including daily, biweekly, or monthly. For example, daily-disposables are discarded after each day, while monthly disposables may be discarded after 30-days. Monthly disposable contacts are more similar to daily-wear contacts but without the same durability.
Also, soft contact lenses include coloured contacts, toric lenses, and silicone hydrogels. Silicone hydrogels have improved oxygen flow compared to other soft contacts. As a result, they can be more comfortable for wearers with dry eyes.
Additionally, soft contact lenses offer better hold, preventing slipping while experiencing more intense movement, including in sports.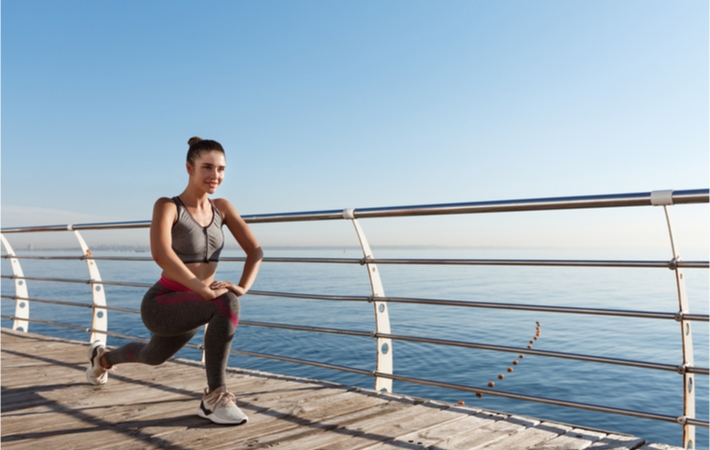 Hard Contact Lenses
Hard or rigid gas permeable (RGP) contact lenses can be more challenging to adapt to wearing initially. However, hard contacts are easier to handle and are durable. In addition, they generally provide sharper vision correction, particularly for some eye conditions, including astigmatism.
Hard contacts can also be less aggravating for wearers with allergies, as regular cleanings limit protein deposits. The gas permeable name also comes from their improved oxygen flow, preventing hypoxia. RGP lenses are generally replaced after 2–3 years of use.
Some hard contact lenses are better for harder-to-fit eyes, including irregular corneas. For example, scleral lenses vault over the cornea and rest on the whites of the eyes (sclera) rather than resting on the cornea as contact lenses usually do. Additionally, scleral contacts create a fluid reservoir for consistent moisture, benefiting wearers with dry eyes.
RGP lenses however may not be the best option for all wearers. While large RGPs such as scleral lenses do suction cup to the eye to prevent movement, smaller RGPs may run the risk of being dislodged during vigorous movement, which may make you a perfect candidate for a hybrid lens solution. Overall, sclerals are fantastic sports lenses, the suction provides excellent stability and the hard lens surface provides superior optics.
Hybrid Contact Lenses
Hybrid contact lenses are a combination of hard and soft contact lenses. These lenses are also some of the best contact lenses for sports, and they provide the more comfortable aspects of soft contact lenses with the sharper vision of rigid gas permeable (RGP) lenses. The center area of the contact is hard for sharper vision and durability. The outer circle or skirt is soft, providing a firmer fit and more comfort for the area touching your eye. This outer soft contact lens skirt helps to increase the stability of the lens and keep it centered, inplace of creating the suction cupped seal that scleral lenses have.
Suppose you're after the crisp vision of a hard contact but the firmer hold of a soft contact. In that case, a hybrid contact lens can benefit athletic wearers.
Visit Us for the Right Fit
There isn't one right answer for the best contact lenses for sports. Soft and hybrid contact lenses are often recommended because of the firm fit and comfort. However, what works for you is the best option. Schedule contact lens fitting, and we can discover which type enhances your visual performance and feels right for your eye.
Book an appointment with an Ottawa optometrist at Downtown Eye Care today, and we'll help find the best contact lenses for sports that work for you.